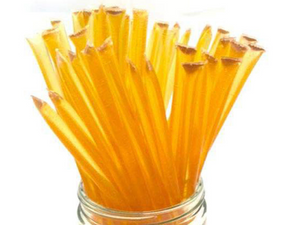 GG MT
Broad Spectrum Honey Stick
Regular price
$3.00
$0.00
GG's Broad Spectrum CBD Honey Sticks are delicious on their own, mixed in with tea, drizzled over fruit- you name it.
INGREDIENTS:
Organic Honey, Organic PCR CBD Hemp Oil
All of our products are made simply and organically with our special proprietary blend of ingredients: Broad-Spectrum, Phytocannabinoid Rich (PCR) CBD Hemp Oil, and Organic Virgin Coconut Oil!
Our organic, Broad-spectrum CBD products are made in-house, Farm-to-Table style, at our Bozeman, Montana location. This means that you receive wholesale prices without any mess in between.
We pride ourselves in being THC, GMO, and Gluten Free, and completely hemp derived. Our Broad-Spectrum products contain healthy terpenes and omega-rich fatty acids, so they heal inside and out!
Ganja Goddess GG MT CBD is 100% safe for everyone; we can guarantee that you'll find relief from our CBD products!
---
More from this collection